Edward A. Tafaro
President & CEO

Frank Zuccarello
Partner

Chris Lack
Partner

Henry A. Tafaro
Executive Vice President
Frank Zuccarello
Partner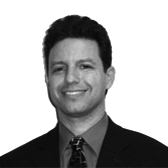 Frank is the Executive Vice President here at Exceptional Risk Advisors. His responsibilities include managing the field underwriting, sales, and operations for the Accident and Health division of Exceptional Risk Advisors. Frank also develops and maintains relationships with new and existing clients of Exceptional Risk Advisors.
Frank has over 15 years of experience in the insurance industry. Prior to joining Exceptional Risk Advisors, Frank worked at Hanleigh, a BISYS company. He is one of the very few people in the United States who has Binding Authority from Lloyds of London exceeding $70 million in Accident & Health.
Before joining Hanleigh, Frank started his career with UNUM, the world's largest disability carrier. Frank graduated from William Paterson University with a degree in Communications. Frank resides in Rockland County, New York with his wife Irene, and two children. In his spare time, Frank is a professional singer and guitarist. He also enjoys watching his Yankees, Giants, Knicks, and Rangers. Frank also actively coaches his children's baseball and softball teams.